Ever wish you had a cup holder for that beautiful 1969 Ford Mustang? Ever have a great idea or a new part and wonder why no one is making that great product? Often times, full scale traditional manufacturing requires a large number of exactly the same product to justify the cost. The initial ordering of tooling (molds, dies, manufacturing jigs, etc.) can often stop a project before it starts. Therefore, if you can't order at least 1000-2000 units the price point of each unit may simply be cost prohibitive for the average consumer.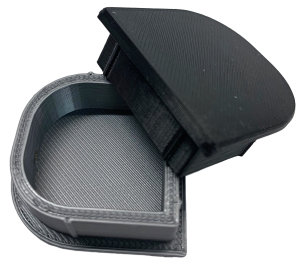 So how do I get my product to market?
That's where Big Sky 3D's low volume manufacturing expertise comes into play! With Big Sky 3D's FDM printing technology small runs of products (10-50 units) can easily be economical for specialty and niche market products. So, go ahead and dream up that 1969 Ford Mustang cup holder! We will not only make one for you, but we will print one for everyone in your Mustang club.
Big Sky 3D can take your sketch, provide it to our design services team, and turn out a product all with just one purchase order.
Big Sky 3D can look at your application and help select the right type of material to provide the desired functionality at the lowest price point.
No minimum quantities required.
Order sizes can expand or contract with minimal impact to final part cost.