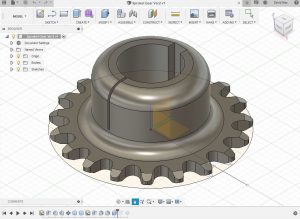 Digital drafting is a critical component of the rapid prototyping and 3D printing process. Digital drawings are the most important tool for transferring information about the design from the designer, to the printers. With nothing more than an accurate sketch, our experienced designers can transform your concept to reality. Whether you are prototyping a simple plug, an extrusion or a complex hardware part, having accurate and detailed drafting documents are critical.
Our expert drafting designers produce precise and accurate full-scale CAD drawings for any application. We offer:
Solid Modeling
Direct 3D Modeling
Freeform Surface Modeling
Machine Drawings
Mechanical Drafting
Wireframe Models
CAD Format Conversions
2D to 3D Drawing Conversions
When our clients receive their rapid prototypes, they often see changes or improvements to build an even better product. The ability to easily transfer, replicate and make changes to digital drafting documents has also significantly increased the efficiency of the prototyping process. Modern CAD software allows our talented designers to quickly edit your revised concept. With your revised drawings, we can get your prototype built and in your hands as quickly as possible.